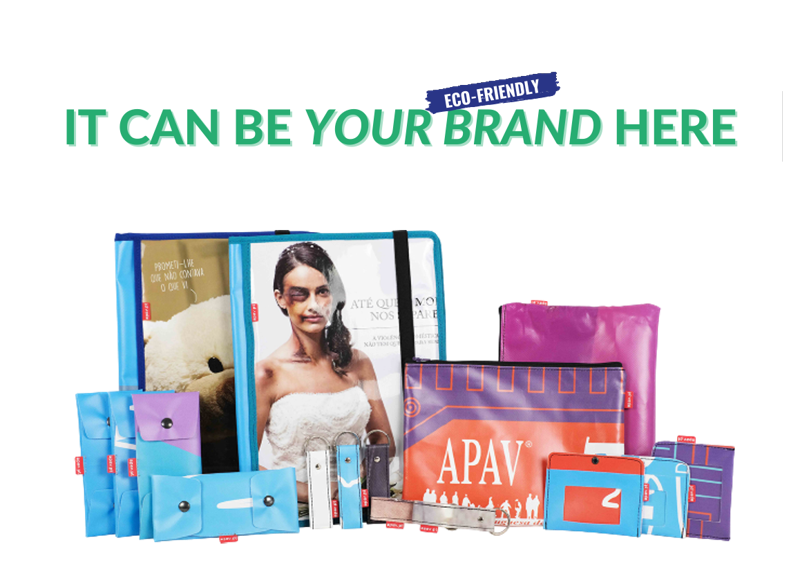 Do you want to save money
on the cost of waste disposal?
Do you want to dispose your waste
in a thoughtful and responsible way?
Do you want to create an unique market
advantage for your business?
IF SO, BECOME OUR ECO-PARTNER TODAY!
As a Garbags Eco-partner, you have the opportunity to create an innovative market advantage for yourself by donating your waste packages to Garbags instead of a normal landfill. Garbags designs a range of exclusive products to suit your particular type of waste. Garbags Eco-partner products display the logo of the Eco-partner prominently on the product so that you can proudly show your clients, and potential new clients, that you are responsibly disposing your waste in a way that does not harm the environment.
You will have the opportunity to purchase Garbags merchandising at bigger quantities and a discounted price and both your logo and website will be displayed on our website.
Either you make a singular donation or become a regular partner, Garbags will issue a legal declaration announcing the amount of waste donated in a year to declare that you are an environmentally responsible business.
Ready to do business like IF THERE IS TOMORROW?
Become our partner today!
For more information on becoming a Garbags Eco-partner for waste disposal or on how to purchase exclusive upcycled merchandising, please contact us here.